Thank you for participating in our Parent Poll. Follow us on Facebook to get regular updates on what is happening at Greenfield.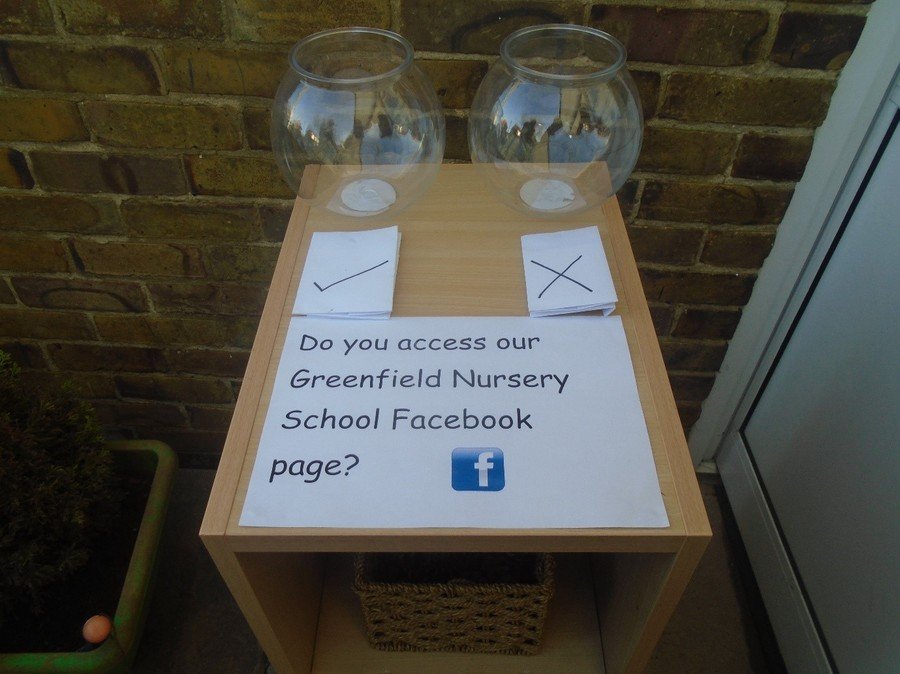 Our core book for the next 2-3 weeks is 'You Choose' by Nick Sharratt. It's a great book that encourages children to speak and make choices. The book will be available in our parent library or maybe you would like to come in and have a go at reading it with some children in the classroom.
Here is a video that can give you some ideas on how to read the book with your child.
Some of our parents have asked about teaching children their letters and the alphabet.
When a child is ready to learn letters best way is to teach them letter sounds. These are called phonemes. Blending letter sounds together help children to make words.
The following video will help you practise your letter sounds so you can say them correctly to your children when they are ready to learn them.
In Nursery we start phonics by teaching children to listen and attend; hearing and distinguishing between environmental sounds and musical sounds; listening to and joining in rhymes; and most importantly reading to and singing with children. This all takes place BEFORE we teach them letter sounds and some children will not be ready for this until they start Reception when formal phonics teaching starts.
If you feel your child is ready you can play games with your children to teach them the initial sounds in words e.g.
playing eye spy when walking to and from Nursery...

its time for 'b'... bed, we're going to 't'...Tesco
For the spring term the core book for our nursery children is "If you're happy and you know it", please see the attached youtube link.
https://www.youtube.com/watch?v=71hqRT9U0wg
Can you help your children to think of different ways of moving when they feel happy, sad, angry, tired.......